Ouma Masingi
Ouma Masingi started selling AMC cookware in 2017. Since then she has done incredibly well, evident in her becoming one of our AMC Superstars in 2023. She shares her AMC journey so far.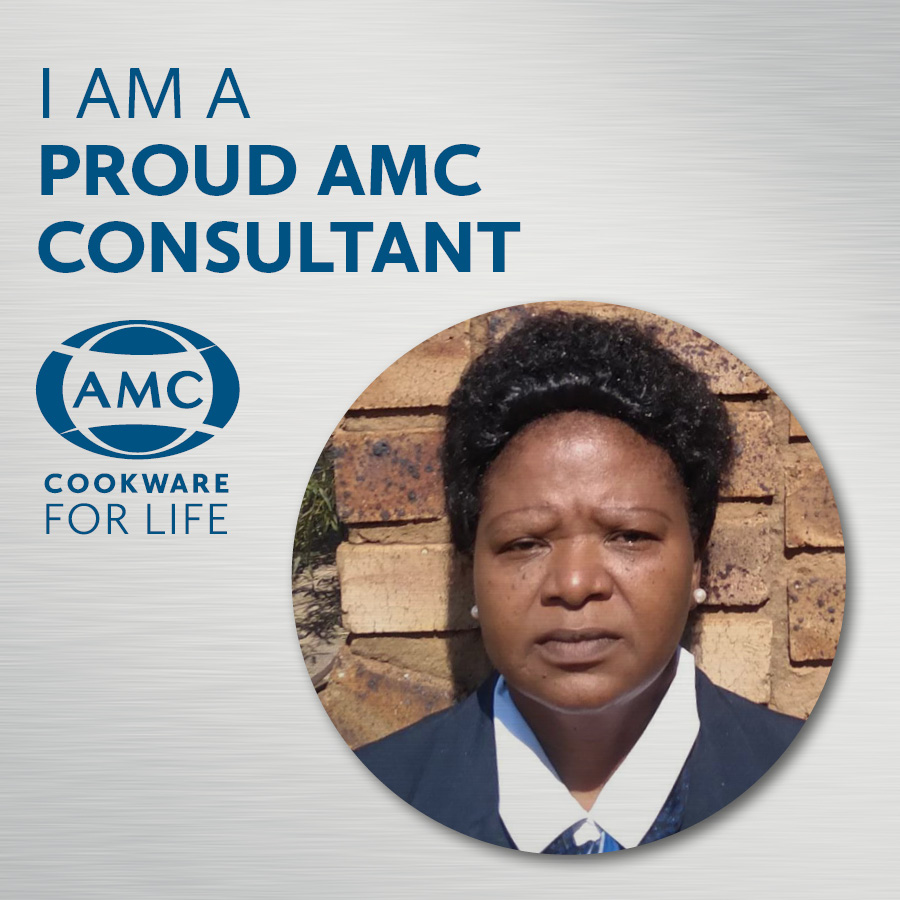 Why did you start selling AMC?
In 2017 I was retrenched. I needed money to pay my car instalments and an ex-colleague of mine suggested I join AMC. It has been life changing.

What has been the highlight of your AMC journey?
There have been many highlights. I managed to pay off my car. I have excelled both regionally and nationally, winning double tickets to Sun City, Hartebeesfontein and Cape Town. I've also won R145 000 over the last three years as well as endless incentives.

How has AMC changed your life?
The monthly income has helped me pay my debt, as well as school fees and alterations and maintenance to my house.

How do you reach new customers?
I go door-to-door. I go to schools, church gatherings, community centres and exhibitions. I also use WhatsApp and Facebook a lot and I get referrals from current customers, friends and family.

How do you stay motivated?
I believe that business is seasonal, there will be good times and bad. I attend meetings and training when I can and I am constantly speaking to my manager, Dudu Masango. I remind myself that I joined AMC to pay off my car and I am now debt free!

What are your goals for 2023?
I want to expand my business. I haven't had a holiday in a long time so I am aiming for a double ticket to the Wild Coast! I also want to build a new house and buy a new car so that I can take my business further.