Lutfiya Khan
Lutfiya Khan joined AMC in 1998 as a part-time Consultant. She is now the Area Manager at our Queensburgh Consultant Centre. Lutifya shared her AMC story with us of how her profession become her passion and how she achieved her biggest dream of buying a home.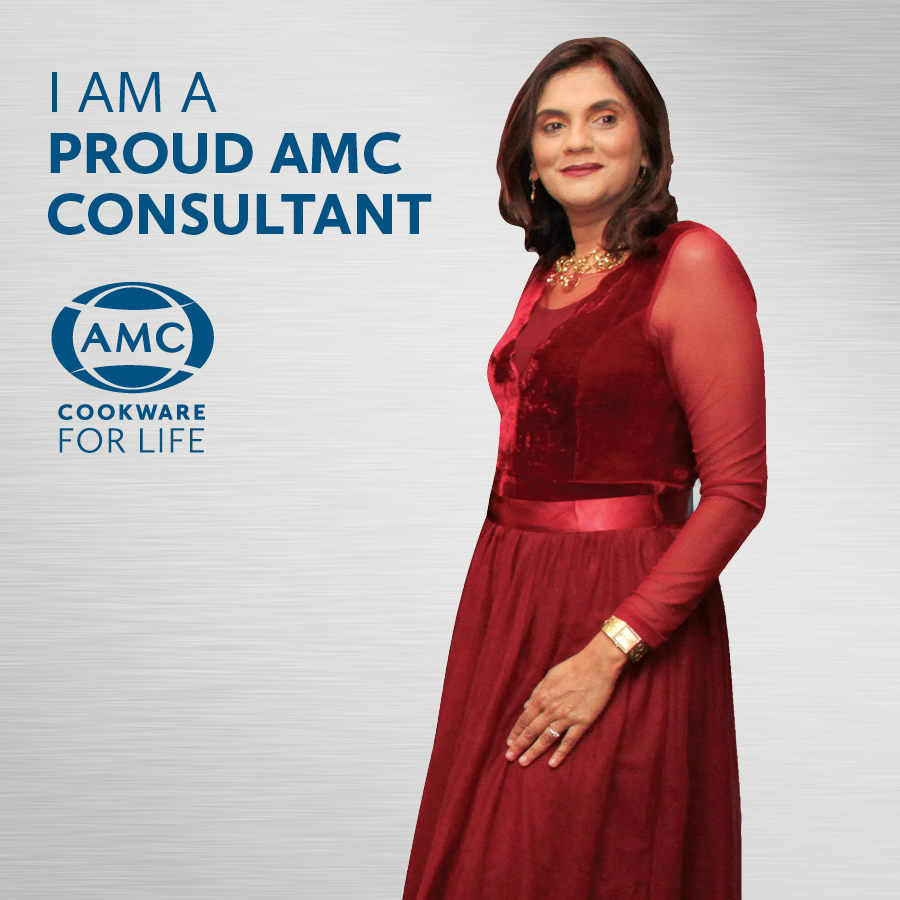 My AMC journey began 22 years ago, when I was recruited by Reetha Singh as a part-time consultant at Queensburgh. In 2000 I attended my first AMC Gala and I was blown away. I will never forget that huge cheque on the stage and I never looked back.

In 2005 I was appointed as the Area Manager at Queensburgh Consultant Centre. Immediately my life changed, I went from a Home Executive to managing people.Thanks to the Almighty and AMC, we were able to travel locally and internationally. With AMC we were fortunate to visit countries like Portugal, Spain, Madrid, Egypt, India and Thailand. AMC helped us educate our kids and send them to university.

Over the next few years AMC became not only a profession but my passion. After 27 years we finally achieved our biggest dream - we bought a home. I work with the most amazing team of people at AMC so I feel truly blessed.

Where else in the world can you:
Be your own boss.
Work with people you love and respect.
Write your own paycheque.
Work flexible hours.
And most of all love what you do.
My dream became a reality, yours can too. Join AMC today, it changed my life and it will surely change yours.
Share Lutfiya's story now!