Getting to know Indira Singh
This month we focus on AMC Superstar, Indira Singh.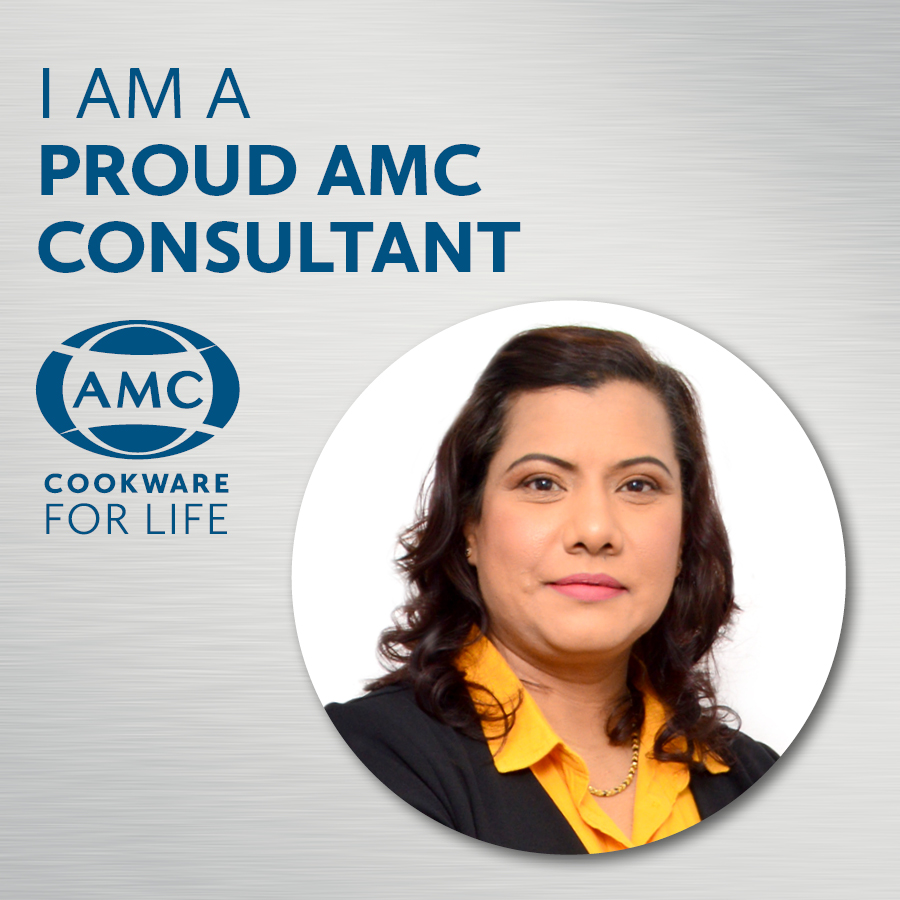 When did you start selling AMC and why?
I started selling AMC cookware on 7 May 2004. I joined AMC as I wanted to earn extra money so that my family could live a better life.

What has been the highlight of your AMC journey thus far?
There have been so many highlights. It is hard to mention only one! The thing that stands out the most for me however is that through AMC I have been given the opportunity to travel and see the world.

How has selling AMC cookware changed your life?
I have been able to purchase vehicles, educate my children and pay for their weddings.

Do you have any sales tips or techniques you are willing to share?
The most important thing when selling AMC is to keep communicating and building relationships. You need to be out there for people to find you. I exhibit at shows and host a lot of cooking demonstrations. I also advertise all promotions on WhatsApp. Communication is key. Speak to as many people as you can as often as you can.

What are your AMC goals for this year?
This year I am working even harder so that I can grow my income and improve my lifestyle.

Anything else you would like to add?
Thank you AMC for giving me this opportunity to make my dreams come true.