Shaheed Johaadien
Shaheed Johaadien joined AMC in 1994. He quickly turned AMC into a success story for himself and for his recruits, read his story below: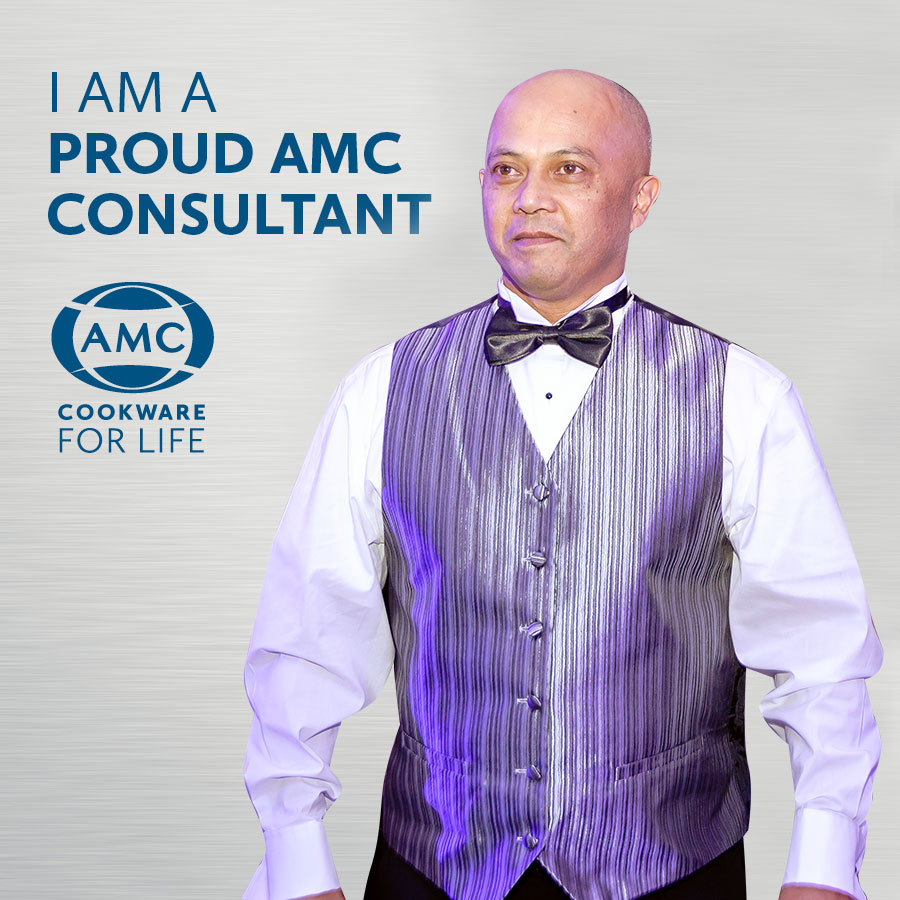 I joined AMC in 1994. I had no income and did not own a car, but I decided that I was going to make a success of this opportunity. Through my determination I wrote 10 points in my first month. My goal was to save for a deposit on a new Toyota Corolla and the following month I achieved it. I soon realised there was potential to earn a larger income with AMC. That same year I qualified for a local incentive trip and the following year I qualified for the local and international trip.

I believe there are a few keys to making a success at AMC:
Firstly believe in yourself and never give up.
Be consistent in what you do.
Be passionate about the product and the people you work with.
And surround yourself with positive people.
With this attitude I was in the top 3 consultants in SA for many years. I recruited friends, family and even customers. I shared my sales and recruiting knowledge and saw how this led to my income doubling. And as a Team Leader I received a team bonus as well as my commission.
Then in 2004 I was diagnosed with cancer. With perseverance I fought cancer and qualified for the trip to Turkey that same year - nothing is impossible if you believe in yourself and stay strong. In 2013 I became an Area Manager. My new goal was to grow my branch and make each Consultant and Home Based Manager successful. We achieved this as the top Sales Centre for 3 consecutive years at AMC.

My AMC advice:
Give someone the opportunity to rise above their expectations. Tell them that you believe they will succeed.
Work hard and keep your eye on your goals no matter how tough it gets. Don't allow anyone to put you off track. Visualise your success and put a plan in action.
There will be lots of bumps along the way, but it's all a part of the road to success. Take your big goal and break it into smaller ones. The late Abe Anthony told me once, "Always look in front of you and don't worry about what's happening behind you."
And when you see an opportunity, grab it with both hands. Through the mercy of the Almighty, AMC has given me the best years of my life. Seeing the world through AMC has been a dream come true.
Each small step with AMC has a success story of its own. Always compete with yourself and no one else. Remember if they say, "it's impossible", it may be for them but not for you.
May GOD protect you and your family and grant you all the success!