Getting to know Thuli Masuka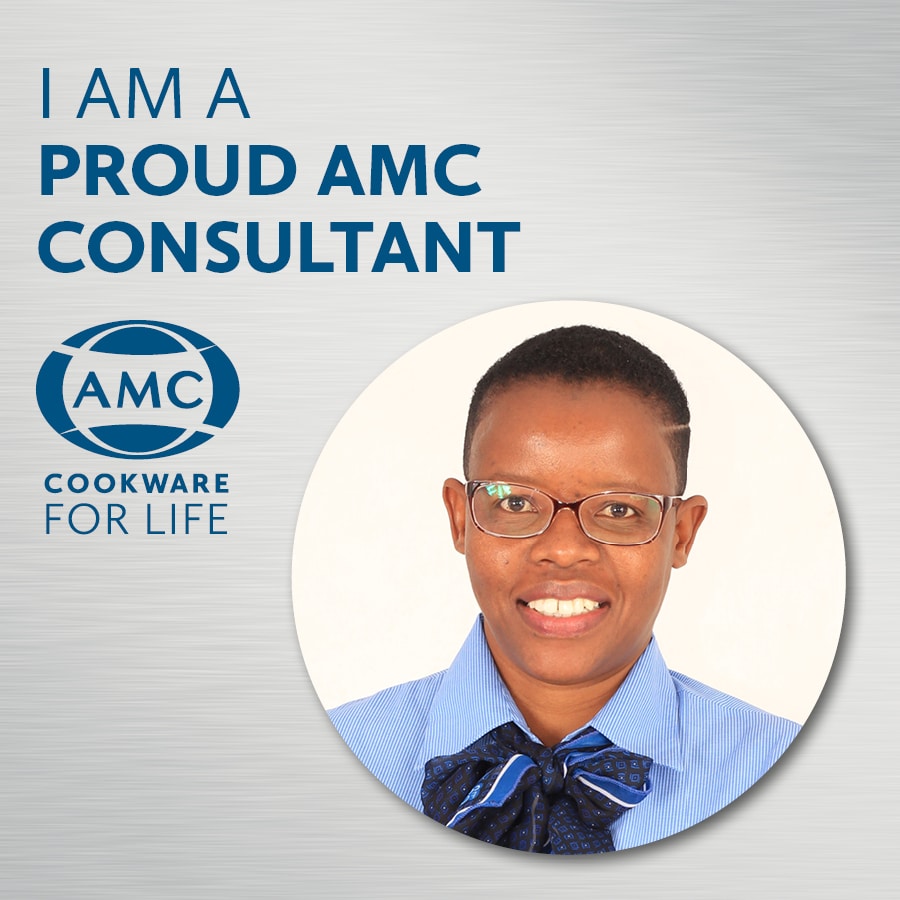 How has the start of your AMC journey been for you?
This journey has been incredibly beautiful for me. I developed a connection with what I am selling and it became more than just a transaction.

What has helped you through this journey?
Maintaining consistency, demonstrating unwavering commitment, and keeping in mind the reasons why I joined AMC.

How do you manage to reach new customers?
Social media has proven to be an effective tool in expanding my customer base, as well as generating referrals from existing customers.

How do you stay motivated if your sales are low?
I recall how AMC has treated me well, driving me to push even more diligently and maintain unwavering consistency. Additionally, the support of my family and my aspirations act as strong motivators for me to elevate my efforts.

Do you have any words of advice for new recruits?
Always remember the purpose behind your motivation. Ensure to participate in both virtual and physical meetings, and rely on your sales catalogue as a valuable resource. It is never too late to take action and achieve your goals.

Thank you Thuli, we can't wait to see where this AMC journey will take you!