Indira Singh
Indira Singh, our top Sales Consultant for 2016, reveals how she has excelled in this business despite her shy nature.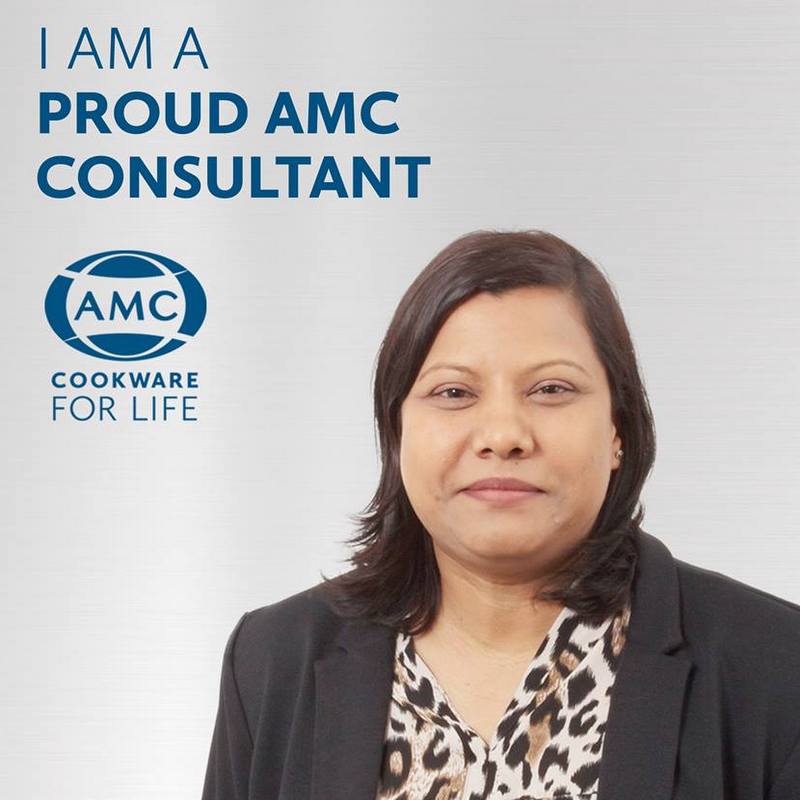 "In 2003 my mom encouraged me to join AMC. Initially I was skeptical because I was an incredibly shy person, so shy that at times I would not even answer the telephone. I really did not think I could make it in the direct sales industry. But through hard work and determination, I surprised myself and excelled in this business. Through my AMC sales, I have been able to buy my house, my car and educate my children.

I have turned AMC into my business. I plan my day everyday, phoning customers, assisting with after sales service and hosting demonstrations. My cookware is displayed in a shopping centre and I always make it a habit to speak to people about AMC Cookware, whether it be the shopkeeper where I buy my bread or the doctor I visit. The excellent commission, national and international trips, monthly incentives and bonuses all keep me motivated.

I am passionate about my job, I believe in the product and enjoy what I do."

Thanks Indira, you're an AMC star!

If you need to earn extra cash or are looking for a career change, sign up as an AMC consultant today. Like Indira, you might be capable of so much more than you originally believed!
Share Indira's Success Story Now