We chat to Indira Singh
Last year Indira Singh sold 295 points, making her the top AMC Consultant for 2015. This past March was an amazing month for her - she sold 47 points during a tough economic season. Her sales for the month were an even spread across all the available ordering types – cash, credit & PriceSaver. To help inspire us all, we asked Indira, to share what motivates her as well as her tools for success.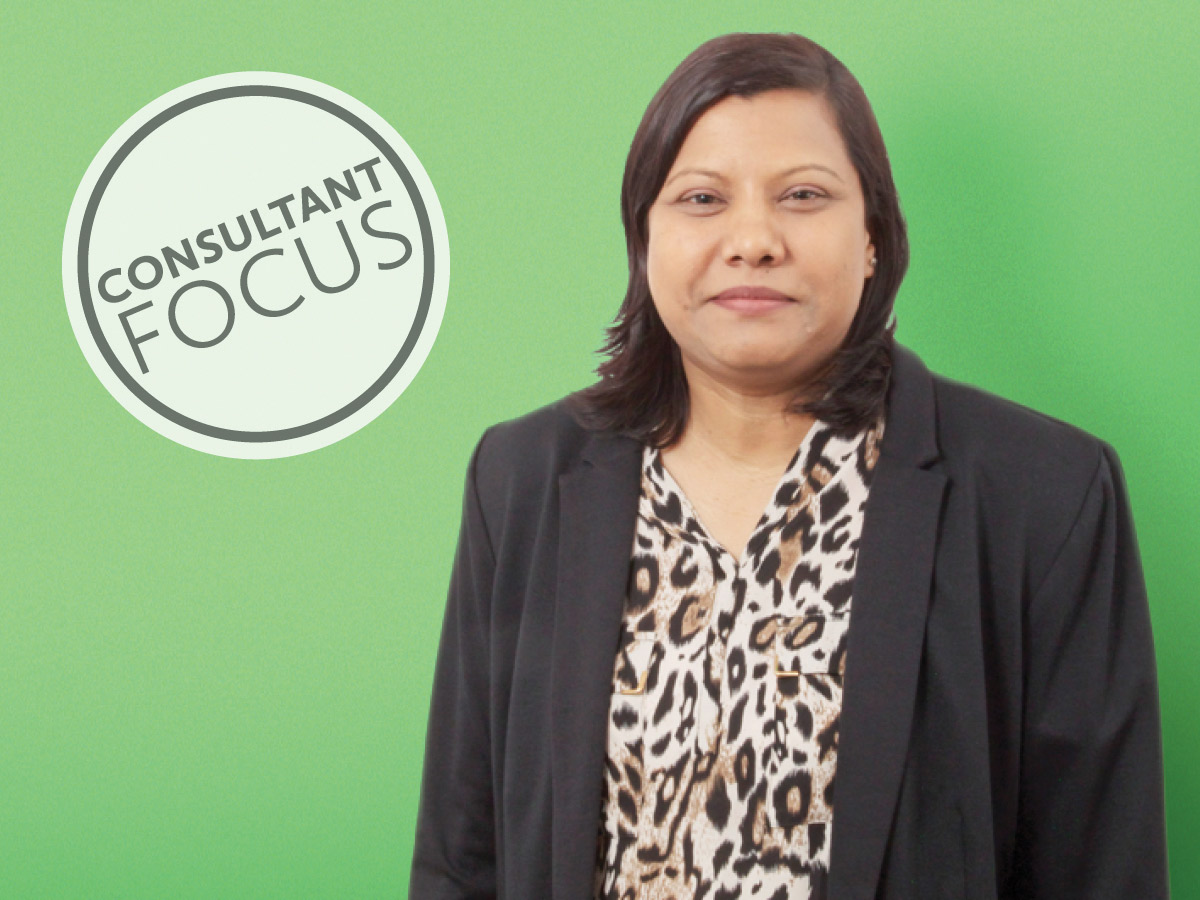 Do you have a weekly or a morning routine that you use to set yourself up for success?
Yes, I plan my day. I phone customers either in the morning or evening and I assist my customers with after sales service.
What is the most frequent sales objection you receive, and how do you respond?
"AMC is too expensive!" I encourage the customer to take advantage of the PriceSaver order system, showing them how easy and affordable it can be to own AMC. I also work with the cost of only one or two units and not a larger set. Then I break it down to the monthly installments for them, and even go as far as to ask them to compare it to their monthly Edgars or other clothing store accounts. In comparison, the cookware is a product that they will keep for a lifetime.
I also use one of the many tools we are given, the 6 powerful reasons brochure (now referred to as the For Life leaflet) to motivate the customer to purchase.
How do you approach new customers in the tough economy that we are experiencing?
I display my cookware in a centre, I book demonstrations, visit business buildings and ask for referrals. I make it a "habit" to speak to people about AMC Cookware, for example, the shopkeeper that you purchase your bread from, the doctor that you visit etc.
How do you stay motivated to do what you do every month?
I am always motivated by the excellent commission we earn, the national and international trips, monthly incentives and bonuses. I am passionate about my job, believe in the product and I enjoy what I do.
If you were stranded on an island and could choose one tool to take with you to sell AMC - what would that be?
The AMC Promotional Leaflet as it has all the important information, for example:
· Customer receives a free unit
· Customer receives 15% discount on cash
· Customer can purchase on PriceSaver
· Customer can purchase on credit
· Customer can purchase an AMC combo
· Customer can add individual units
· Customer can create their own set
Thank you Indira for taking the time to share your sales methods with us!

If you have any great sales tips or motivations that you'd like to share, email marketing@amcsa.co.za or share on our Consultant Facebook page.
- AMC Marketing team